As a mission-based managed care organization, AmeriHealth Caritas is more than just another health insurance company. Every day, they put care at the heart of our work for members and their families. They emphasize preventive care, health maintenance and community outreach programs. And as they continue to grow, AmeriHealth Caritas is doing even more to help members get care and stay well.

Established to deliver quality healthcare to low income populations in North Carolina, Carolina Complete Health is a partnership between the North Carolina Medical Society (NCMS) and Centene Corporation, a Fortune 500 company with over 30 years of experience in managed care programs, working in conjunction with the North Carolina Community Health Center Association (NCCHCA). Carolina Complete Health will provide managed care services and programs to Medicaid recipients in North Carolina.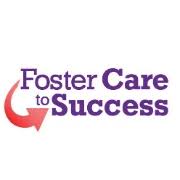 For over 30 years Foster Care to Success has helped foster children to navigate the tricky waters of academia, understand the importance of personal fiscal responsibility, determine achievable career goals, and create networks of friendship and support.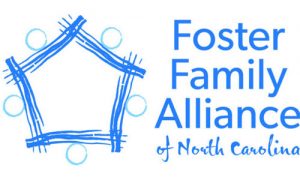 Foster Family Alliance of North Carolina is a nonprofit organization started by current foster parents who know what it's like navigating the system first-hand. In order to prevent parental burnout and turnover, we're changing how foster, kinship, and adoptive families get access to vital information and resources.

Since 1933, Blue Cross and Blue Shield of North Carolina (Blue Cross NC) has helped millions of North Carolinians get and stay healthy. Healthy Blue is our health plan for Medicaid members. We work with thousands of doctors, specialists, and hospitals throughout North Carolina, and we partner with many local organizations to help you get the care and services you need to live your best.

Since 2010 Rapid Resource for Families (RRFF) has worked collaboratively with our network of provider agencies to provide treatment for children in a family based setting.

UnitedHealthcare Community Plan of North Carolina is a health benefits company dedicated to providing diversified solutions that care for the economically disadvantaged, the medically underserved and those without benefit of employer-funded health care coverage. UnitedHealthcare is one of the businesses of UnitedHealth Group (NYSE: UNH), a diversified Fortune 50 health and well-being company.

Unexpected events can change our lives or the lives of those we love in the blink of an eye. Whether the passage of time or the unexpected happens, Well Care can help, allowing family members to maintain a level of independence and remain in the home.