Level One Corporate Partners
Level Two Corporate Partners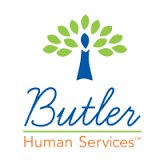 Butler Human Services offers a wide range of furnishings for human service organizations such as community residences, supportive housing providers, shelters, residential treatment programs, fire stations and EMS response facilities. Using our experience and knowledge, we work with each client to ensure you receive high quality, durable furnishings at a price that fits your environment and your budget. Benchmarks' members receive a 20% discount on any purchases made.

CST Data has 15 years' experience scanning medical records for the healthcare industry, specializing in Human Service organizations.
CST sells scanners, scanning software and training for in-house production or we offer complete outsource scanning services in our secure Charlotte, N.C. production facility. We service customers nationally.
CST sells Digitech Systems PaperVision software and Image Silo web based image repository systems, Rimage CD/DVD publishing/printing systems, Motion Computing and Lenovo Tablet PC's, Mi-Co electronic forms software and design services and Topaz electronic signature pads.

KaleidaCare serves Child, Adult and Family Services agencies that are looking for a technology solution that will allow them to deliver an increasingly high quality of care in the midst of regulatory compliance and financial challenges. By focusing on the particular needs of behavioral health and human services agencies and maintaining a commitment to a Software-as-a-Service model, Kaleidacare has created a product that is affordable, simple to implement and support, with powerful features normally found in more expensive custom systems.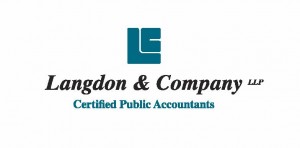 Langdon & Company LLP is a CPA & Accounting Firm serving clients throughout the southeastern United States and globally. Our professionals have diverse backgrounds, bringing a wealth of experience and knowledge to our clients while providing outstanding personalized service to each engagement. Our passion is to provide a broad range of audit, accounting, tax and advisory services to our clients in the highest professional manner.
Our firm is organized to serve the varied and complicated financial needs of every client and is committed to assisting each in meeting their objectives and goals. We offer advice on financial and operational issues, in addition to traditional professional accounting services. We seek success through the success of our clients.

TelaPeer is an App designed for peer support conversations. More people are recognizing that peer to peer conversations can have a positive impact for individuals struggling with mental and physical  health challenges. While face-to-face peer support groups are helpful, many people avoid seeking help with these support groups because of their desire for privacy, limited transportation access, health care challenges, and busy family schedules.
Peer groups on social networks also scare away many people because they are concerned about exposing themselves to family and friends. We created TelaPeer so peer conversations can happen anytime, anywhere, and from any device. We provide a high level of data security and can lock-down outsiders from attending private conversations. Non-profits and community care organizations can create moderator-led or peer-led TelaPeer community groups, share content, and avoid the hassles of trying to schedule live or phone conversations.

The Council on Accreditation (COA) is an international, independent, not-for-profit, child- and family-service and behavioral healthcare accrediting organization founded in 1977. COA currently accredits 38 different service areas and over 60 types of programs including substance abuse treatment, adult day care, services for the homeless, foster care, and inter-country adoption. Benchmarks members receive a discount on accreditation services provided by COA.